Spider Man Table Cover Cityscape DIY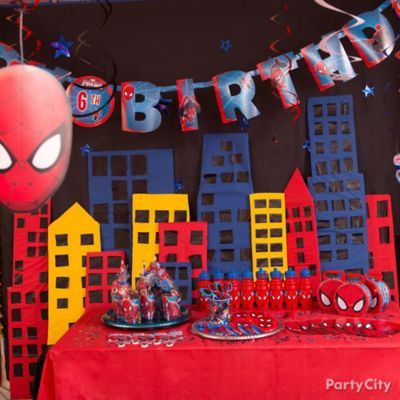 Make a larger-than-life backdrop!
Punch up the favors table with a cityscape made from paper table covers and cardboard! Cut out different sizes of buildings from poster board or cardboard and wrap them in blue, red and yellow table covers. Glue or tape on windows cut out of black table covers, then layer them over the each other against the wall. Make them really pop by covering the wall in black table covers before setting your city scene. The boys will love practicing their web-slinging moves in front of this cool background, too!