Spider Man Pin It Game Idea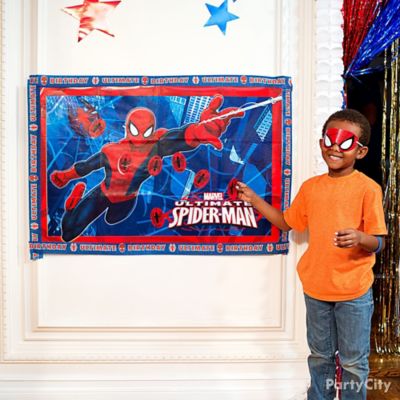 Help Spidey swing into action!
Let the superheroes lend Spidey a hand in this web-slingin' Spider-Man party game! Everyone takes a turn trying to stick on Spider-Man's spider symbol while wearing a mask – a pin-less, superhero take on the classic Pin the Tail on the Donkey game!