Something Dark in a Corner Idea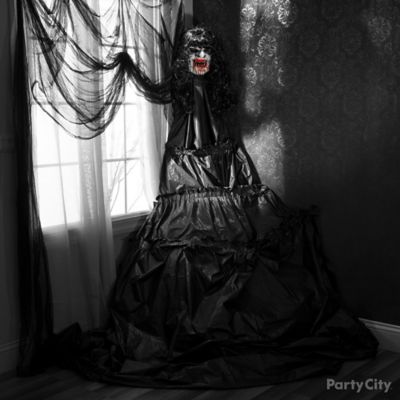 Your front room is said to be haunted...
A spirit that can make you scream, a thing of darkness, a creature that waits patiently for blood. She materializes in haunted places, in corners, hallways and in closets. If you choose to create this freaky haunted house decoration, beware. We can't guarantee it won't scare the life out of you!