Sofia the First Pin It Game Idea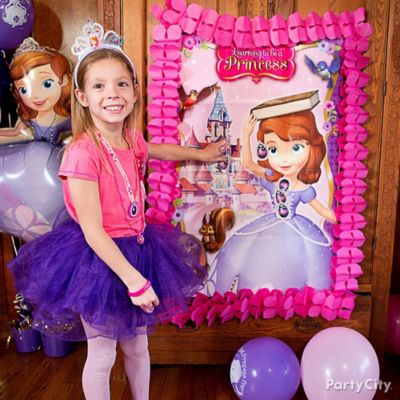 Gather around for a Sofia game!
Get some giggles from your band of princesses-in-training! Invite each little girl to practice her princess skills with a Sofia the First party game, a royal twist on Pin the Tail on the Donkey with stickers instead of pins. The game comes with a blindfold, poster and enough stickers for eight players.