Shopping Day Style Outfit Idea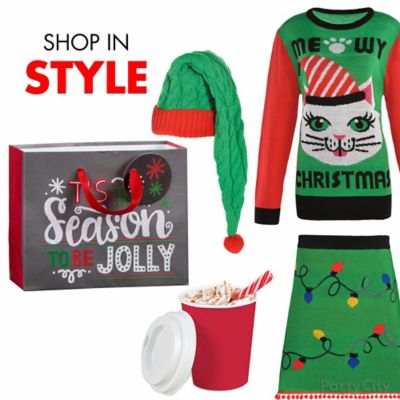 Hit the mall in sleigh bell style!
It's the season for freezin', so cozy up in a Meowy Christmas sweater and a knit elf hat along with a skirt inspired by twinkling tree lights. Grab a friend, order some peppermint mochas and hit the shops!