Seafood Survival Kit Idea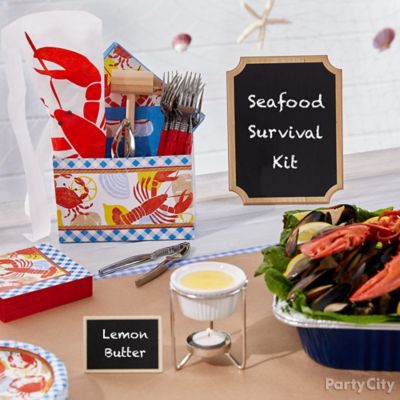 Set them up for seafood success!
Whether you're hosting a large-scale crab feed or a home party, set your guests up for success by equipping each table with a seafood survival kit! Fill colorful utensil caddies with crab crackers, mallets, forks and napkins. They'll be all ready to dive in!