Seafood Fest Bibs Idea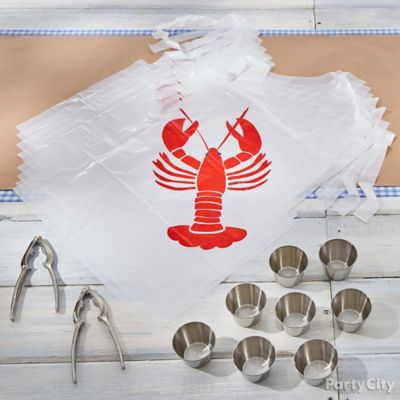 Bust out the lobster bibs and let them dig in!
One of the best parts of a low-country seafood boil is eating with your hands, so embrace the mess! Pass out cute lobster bibs and encourage your guests to roll up their sleeves. A little sun and a LOT of food makes for a perfect summer day!