Salsa Roja Red Chile Salsa Recipe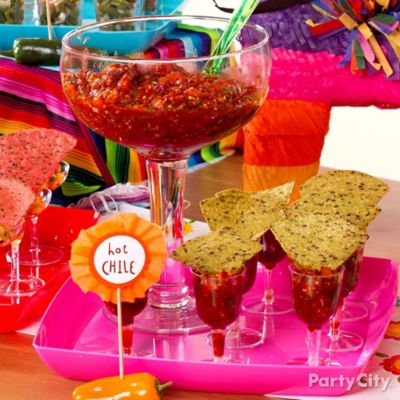 Guests will agree…it's hot, hot, hot!
For your true salsa lovers, make an authentic Salsa Roja using dried chiles de arbol. Heat an oiled pan, add two large whole tomatoes, a white onion cut into fours, and about a dozen dried chiles. Cook for about 10 minutes, turning over until evenly charred. Remove chile stems, then blend chiles to a chunky paste. Add cooked onion, garlic and tomatoes, and blend to desired consistency. Salt to taste. Serve in mini glasses on hot pink trays.