Rosie Posey Pink Cake Idea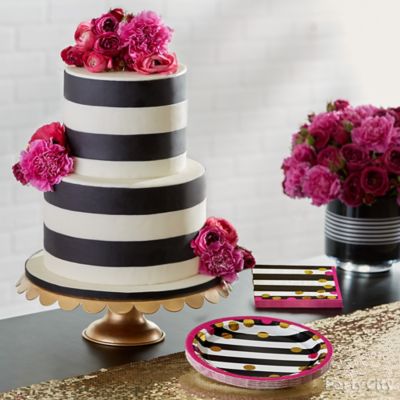 Iconic stripes really take the cake!
Iconic stripes and romantic florals come together for a match made in dessert heaven. It's easy with big, bold stripes of black fondant on a classic two-tiered white cake. Arrange your masterpiece on a gold cake stand with a sprinkling of flowers in shades of red and pink. For a fab finishing touch, serve with coordinating striped plates and napkins.