Reading Party Balloon Wall Idea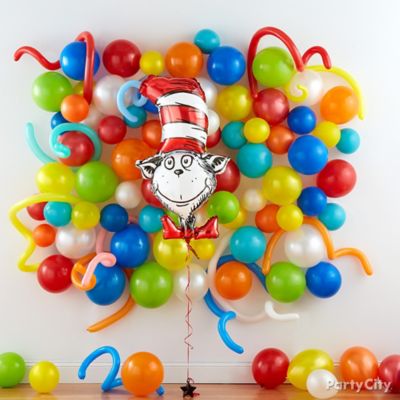 Inflate a wall of balloons to blow them all away!
Perfect for a library display or classroom photo op, this balloon wall will make a BIG impression. Use an air pump to inflate balloons in wild colors. Attach them to the wall using the sheet from a rainbow balloon backdrop kit, two additional balloon arch decorating strips and plastic wall hooks. To make a balloon swirl, wrap an uninflated twist balloon around a pole or broom before inflating with the air pump. Finish with a Cat in the Hat balloon: just what the doctor (Seuss) ordered!