Pupu Snack Platter Idea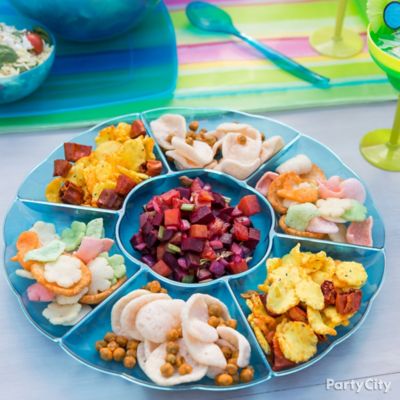 Exotic crackers are fabulous in a cool blue serving platter!
We love how fun and colorful these exotic chips look in a sectioned platter. This clever summer food idea is inspired by the "pupu platter" — a tray of Chinese or Hawaiian food, usually seafood. We used shrimp chips, a variety Japanese rice crackers, a mix different colored tortilla chips, and a beet and green onion relish for dipping in the center!