Pokemon Pin It Game Idea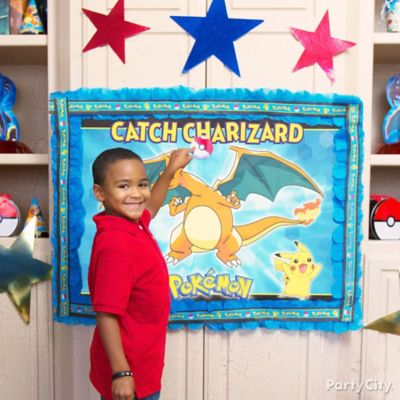 Get ready to play Catch that Charizard!
Why pin a tail on a donkey when you can capture a Pokemon? Have your kids put on their eye masks and use their poke ball stickers to see who is closest to catching that elusive dragon! For an extra-special DIY look, outline the Pokemon party game with solid blue and Pokemon-theme streamers.