Plate Pedestals Idea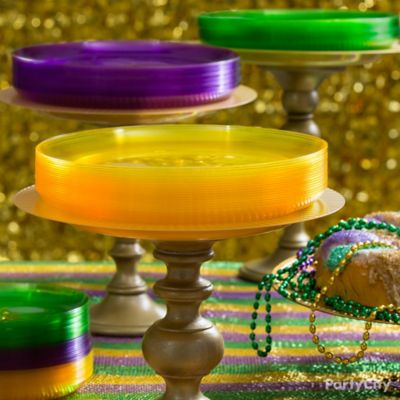 Plate pedestals are very intriguing!
Create your own plate display that's as much decoration as it is practical! All you'll need to do is attach gold plastic plates to candle holders and they're a fun addition to the Mardi Gras decor. If the candle holders are at different heights you get a neat tiered effect that also makes the plates easy to spot, even through a fancy mask!