Pilgrim Hat Cookie Idea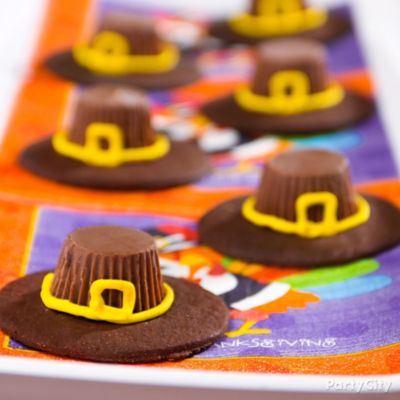 Cookie or candy? Both!
Get ready for oohs and aahs when you add these pilgrim hat treats to your dessert table. All you need to do is put a dollop of frosting onto the center of a chocolate wafer, invert a mini peanut butter cup on top, and finish with a piped frosting hatband and buckle around the base. They'll tip their hats to you for a dessert well done!