Pet Cemetery Vulture Idea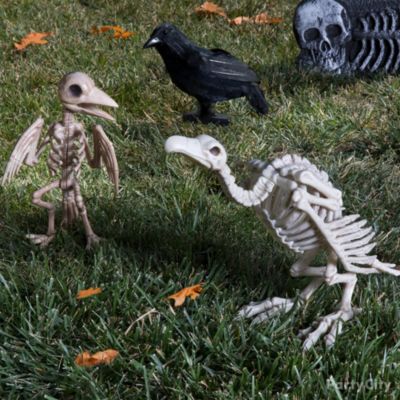 The vulture caws at midnight!
The creepy mood of your pet cemetery takes flight with a gathering of bare-bones birds. Ruffle the feathers of onlookers with a ghoulish vulture and his skeletal friend lurking among the tombstones. For a surreal mix of the living and the dead, perch a black crow on one of the birds – hilariously horrific!