Pet Cemetery Sign Idea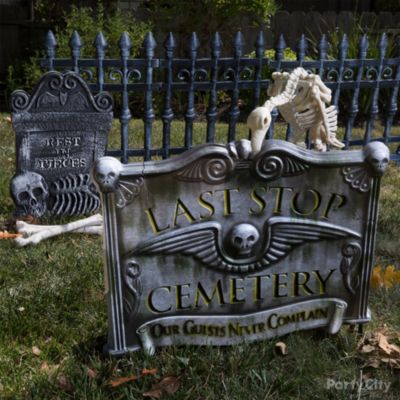 Unwelcome graveyard guests with a creepy cemetery sign!
They'll think about turning back when they see this vicious vulture atop the "welcome" sign. Place a graveyard stake with a foreboding epitaph inscribed on the front giving a welcome warning to all who enter. They'll feel even more unsettled when they see this sinister-looking vulture leering at them.