One Fish Two Fish Snack Idea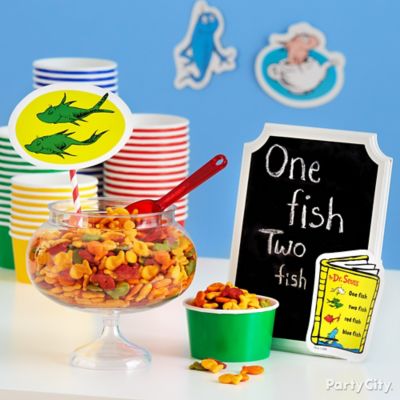 Snack on fish in a dish!
Choose a container that looks like a fish bowl and fill with rainbow fish crackers. Serve 'em up in paper treat cups for easy cleanup at the end of the day. For an extra dash of personality, tape a Dr. Seuss cutout to a striped paper straw and insert into the container. Your students will love this nod to Dr. Seuss's One Fish, Two Fish, Red Fish, Blue Fish.