Neon Doodle Invite with Surprise Idea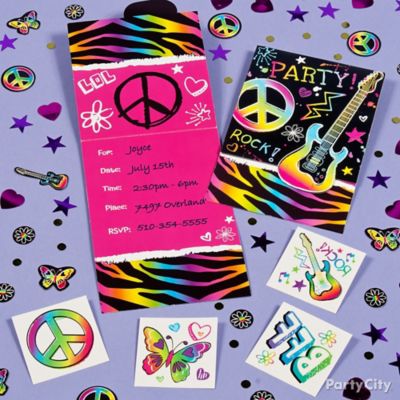 Add flower power to your invites!
Slip a gnarly tattoo in with each Neon Doodle invitation and tell the party-goers to rock them at your birthday party – that way, only the hippest chicks get in! Seal the deal with a sprinkle of confetti and a colorful sticker on the envelope.