Bingo Baby Shower Game Idea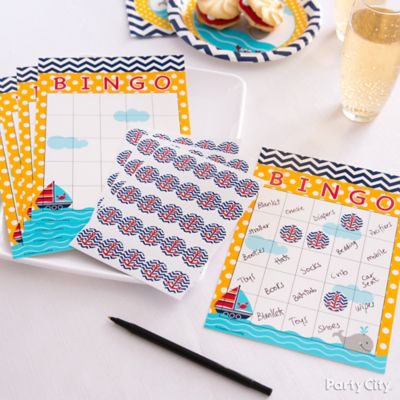 Play baby shower bingo!
Baby shower games are a must! Choose a game like bingo that's classic and fun for guests of any age, from the kids to grandparents. To play this game, write in baby shower gifts like "toys," "books" and "diapers" on your bingo cards. As the gifts are opened, players put a sticker on the card. The first person to get a full row of stickers wins!