My Little Pony Dress Up Gear Idea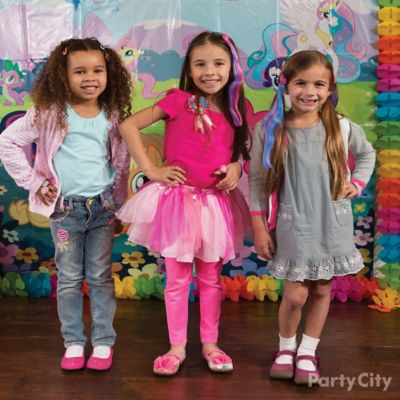 Give everyone some sparkle to wear with MLP accessories!
Throw a Ponyville fashion show where the birthday girl and her BFFs can show off their "cutie marks"! Hand out My Little Pony accessories like hair clips, extensions, rings and wristbands to the girls, then have them strut their stuff in front of an MLP scene setter.