Monster Munchies Crispy Rice Treat How To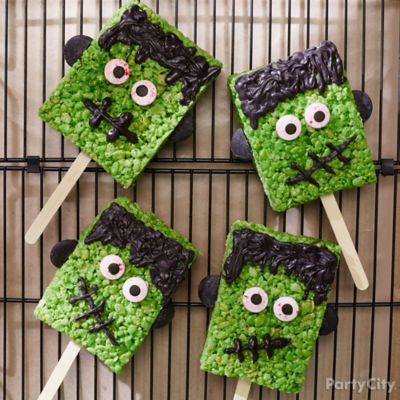 Bring these monster munchies to life in your kitchen lab!
After your little trick-or-treaters return from trolling the neighborhood for candy, send them to your kitchen to concoct a sweet creation of their own! These monster munchies are easy to bring to life using your favorite crispy rice treat recipe infused with a shock of Halloween decorating. Read our "lab notes" on how to make these monster munchies for your kids Halloween dinner party.