Minnie Mouse Cake and Cupcakes Idea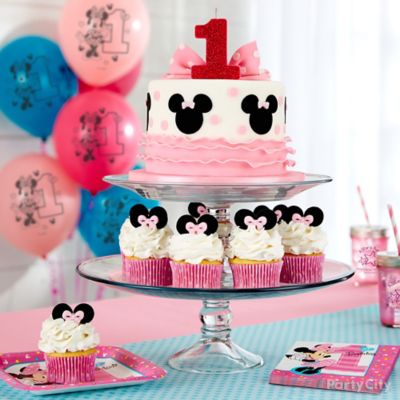 Can't choose between cake and cupcakes? Serve both!
Take this idea to a bakery or get creative at home! For a Minnie Mouse first birthday we love these fondant custom details like ruffles, Minnie icons, polka dots and a big bow on top. For the guests, precious Minnie cupcakes are a snap. Make or buy vanilla cupcakes in polka-dot wrappers and frost in white. The little Minnie ears are miniature chocolate sandwich cookies! For bows, use easy sugar decorations with a dot of frosting, or craft custom bows out of fondant if you feel like making it a next-level celebration.