Minnie First Birthday Fan Backdrop Idea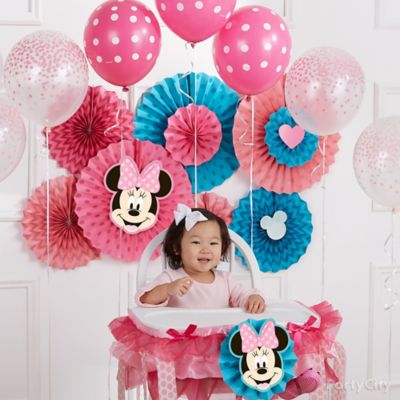 What could be cuter than a fan-tastic backdrop?
High chair decorations are all the rage for aww-worthy first birthday photos, and we like to bring them to the next level with a fan backdrop. Layer glitter chevron and dot fans in pink and Caribbean blue, then add a Minnie cutout and garland icons from a room decorating kit. Inflate pink polka dot and confetti balloons, and tie them to balloon weights with different ribbon lengths to create a balloon arc. Fan hanging tip: tape a 6-inch loop of clear fishing line to the fan and tape to the wall with clear packing tape, or hang from Command hooks.