Minnie Cutlery Pack Idea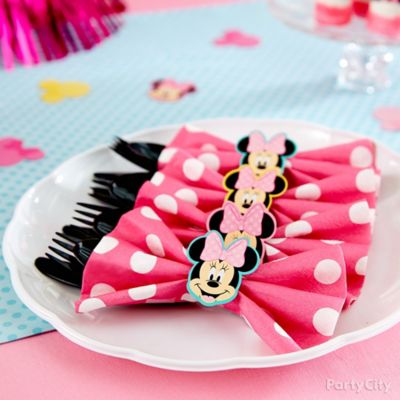 Wrap up mousekatools in perfect pink bows!
Whether you're serving up lunch, dinner or birthday cake, your hungry guests will love this adorable way to present their cutlery! Bunch together black utensils, then add a pink polka-dot napkin creased to look like a bow. Tie all of these together with a small piece of ribbon, and cover with a smiling Minnie cutout. Our favorite bow-wearing mouse would love this fashionable take on a cutlery wrapper.