Mexican Party Entrance Decorating Ideas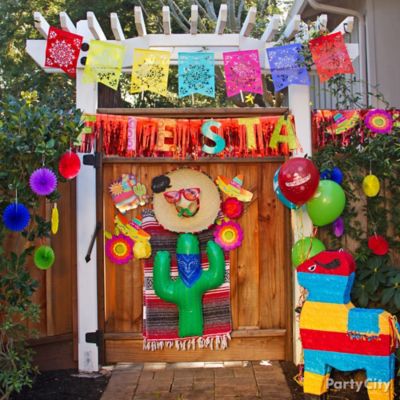 Say mi casa es su casa with an explosion of fiesta color!
This festive welcome will get your friends dancing through the front gate! Stand up a giant bull pinata at the front walk to set the scene for a day in Mexico. They'll know where the fun is when you string up a metallic fiesta banner and a pretty garland of papel picado. Dangle little fans here and there and give el toro his own bouquet of helium balloons in Cinco colors!