Fiesta Arch Decorating Ideas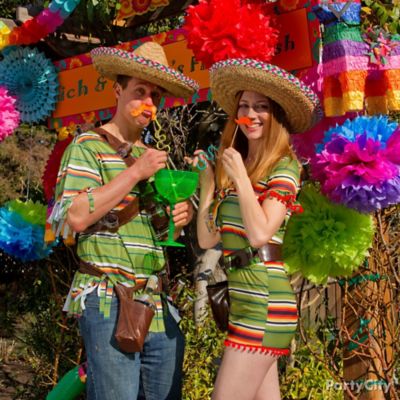 Eat, drink & be merry under a colorful fiesta arch!
Create a festive fiesta archway for your friends to salsa dance under! Hang up a Fiesta Caliente banner printed with a custom message and surround it with fluffy decorations, pinatas and large paper fans. Señores and señoritas will feel right at home standing under the rainbow of fiesta colors in their Cinco de Mayo costumes with margaritas in hand. You'll need a siesta after this fiesta!