Masks Table Accent Idea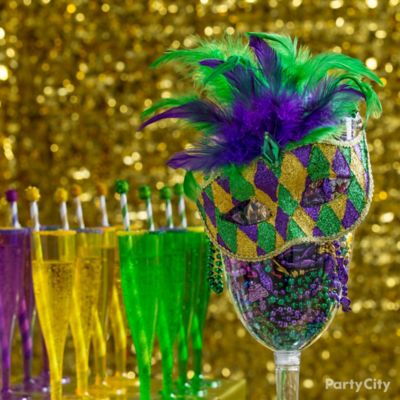 Glitter faces on parade!
The Mardi Gras masks and colors are the most distinctive looks of the day, so why not include them in the table accents? Take a little inspiration from the spritzer flutes and fill a jumbo wine glass with beads and wrap it with a feathered mask. Everyone will love the French Quarter flair!