Luau Tiki Bar Styling Idea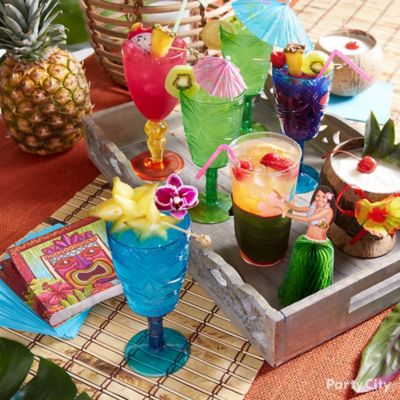 You'll love this colorful way to drink to aloha!
When it comes to luau tiki drinks, how they look is as important as how they taste. Colorful, tiki-shaped goblets and fruit garnishes—pineapple, cherries, raspberries, or star fruit—are easy ways to give your cocktails a couple pops of color.