Little Mermaid Invite with Surprise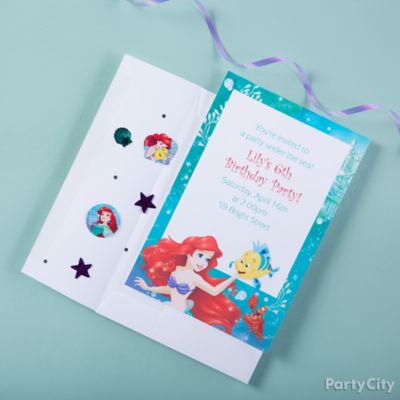 Get the neighborhood fish excited to swim over!
Along with a cute Little Mermaid invitation, include confetti and a special tattoo or other prize inside to get the kids excited for the big day! It's best to pick something they can wear to the party.