Lion Guard Essential Decorating Idea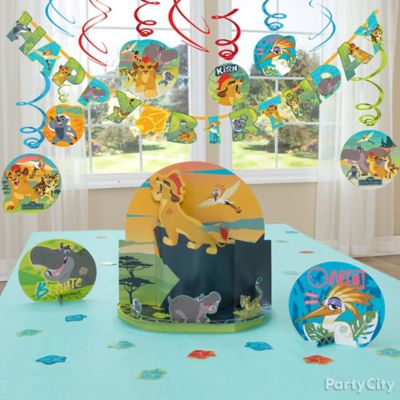 Not sure how to decorate? Hakuna matata!
Make your party table king of the jungle! Pop open a cool centerpiece featuring Kion roaring atop Pride Rock, and hang Lion Guard swirl decorations to really pack a punch. A Happy Birthday banner featuring Bunga, Fuli, and all of the Lion Guard will set your room apart!