Limeade Summer Drink Idea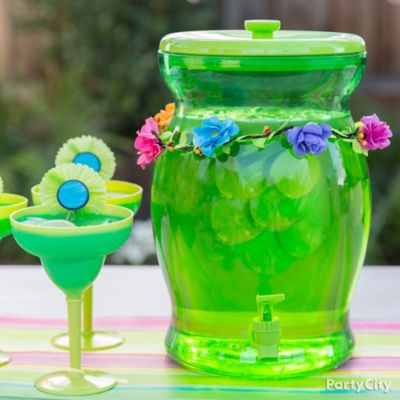 Hot ideas for cool color-changing margarita glasses!
Yes, they do change color from yellow to green when you pour in a cold liquid! For a non-alcoholic drink dispenser idea concoct a tasty Limonada Cooler with lemon-lime soda, the juice of 3 fresh limes and garnish of 4 sliced limes. Craving cocktails? Make Jalapeno Lime Margarita by muddling jalapeno slices with 1 cup lime juice, adding 8 oz tequila and 4 oz honey. Rim glasses with salt and garnish with mint and a summer-y pick.