Kids Graduation Fruit Punch Stand Idea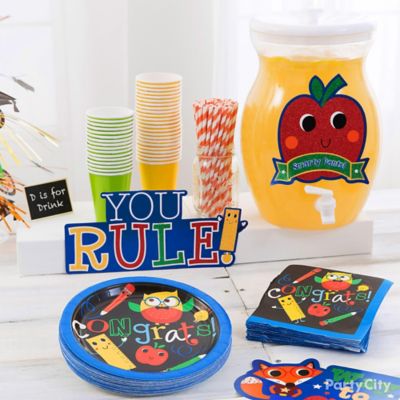 School's out, lets party!
They made the grade, so reward them with a sweet drink. Set out cups and a drink dispenser filled with a sweet orange drink made up of half ginger ale and half orange juice. It's the sort of bubbly sipper that'll be popular with kids and adults alike. Not to mention the colors match the primary party supplies like the "You Rule!" sign. It's easy as 1,2,3!