Kid Friendly Swamp Juice Drink Idea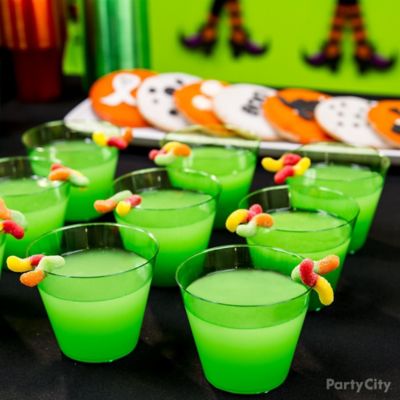 Swamp juice for your ghouls!
Create this swampy concoction by mixing equal parts pineapple juice, limeade and green vitamin water, and stir in lime-flavored gelatin to make it thicker. For a more intense green color, use a couple drops of both green and yellow food coloring. Cut small slits in gummy worms so they can sit on the rims of the cups as a garnish. Too delicious to bog you down!