Kid Friendly Halloween Drinks Table Idea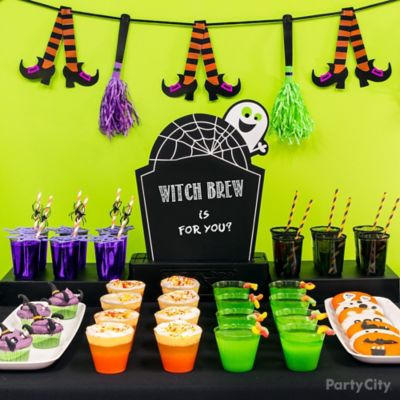 Which witch brew is for you?
This gravestone-shaped chalkboard is perfect for a Halloween table! Write a welcoming message or menu, and keep the decor simple with a black table cover so that your neon-glow drinks really pop. That leg and broomstick garland is simple bewitching!