Kid Friendly Cinnamon Broomstick & Cider Idea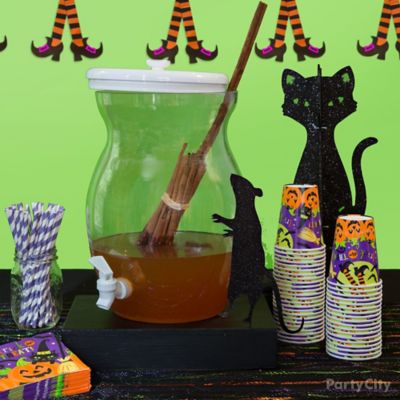 Brew a cinnamon cider potion!
Bubble bubble, toil and trouble! Try making a bubbly kid-friendly cider by mixing a gallon of apple cider or juice, one cup of concentrated orange juice, a half-gallon of ginger ale, half a cup of sugar and a couple cinnamon sticks. Chill the concoction and pour into the drink dispenser, then use the cinnamon broom as a giant stir stick. It'll be clear witch drink is the most magical!