Justice League Chair Decorating DIY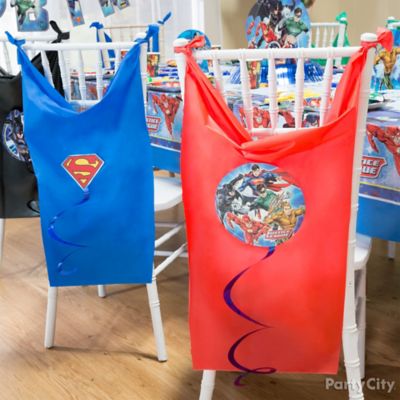 Costume your chairs with capes!
You don't have to be Bruce Wayne to afford this cool idea. We used plastic table covers because they're light and come in superhero colors. To create the capes, cut your table covers into rectangles a little shorter than the length of your chairs. Just tie the top corners (you can carefully stretch the edges out a bit) to the sides of your chairs, and let the middle hang down. For more fun, you can attach the logos of the corresponding character from a pack of swirl decorations.