Jolly Paper Cup Wreath DIY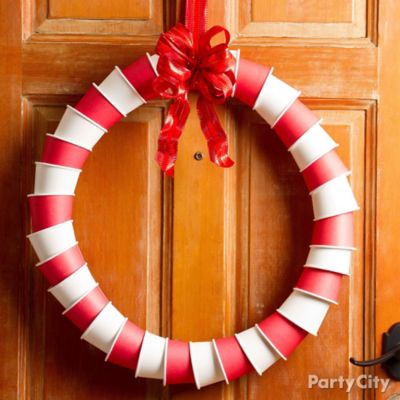 These cups runneth over with holiday cheer!
Christmastime = candy cane time, and this Christmas wreath inspired by the classic candy is just as sweet! To get your DIY on, insert a white paper coffee cup halfway into a red one and hot-glue them together. Continue "stacking" the paper cups in alternating colors until the ends meet and then top it off with a festive bow. This Christmas wreath is so easy to make, you'll have plenty of time to knock back a holiday cider (or two!).