Jake Treasure Map Floor Idea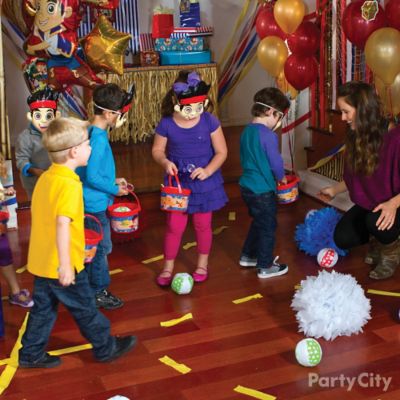 Party games double as decorations!
Set up a DIY pirate party game so the kids will know they're in for treasure and adventure! Cut yellow streamer strips and tape them to the floor like "dashes" on a treasure map, with fluffy decorations and mini beach balls scattered around. "X" marks the spot in front of a gift-wrapped box with a gold star and a pile of treasure and favors on top. Check out our Jake and the Never Land Pirates Party Games & Activity Ideas later in the guide for more on how to play this fun game!