Jake Place Setting Idea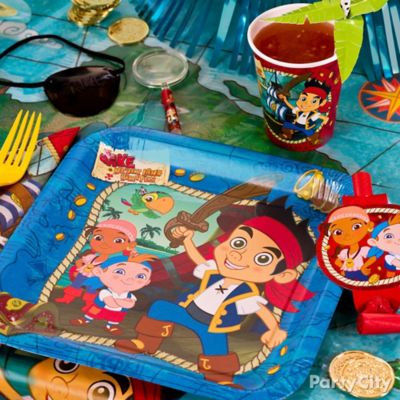 Create arr-worthy pirate place-settings!
Get kids to drop anchor when it's time to eat with Jake and the Never Land Pirates place-settings! Start with a map-printed table cover, then add tableware and treasure like eyepatches, doubloons and blowouts for the pirates to play with until the cake arrives.