Hot Wheels Essential Decorations Idea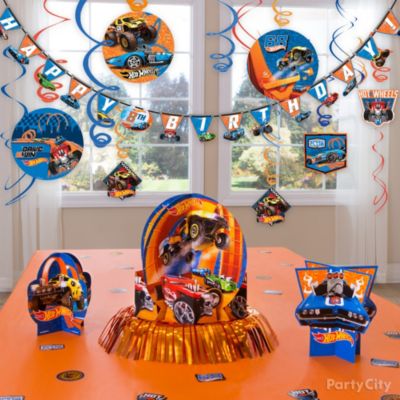 Add some vroom to the party room!
Decorate your party room in record time with a few Hot Wheels decorations. A birthday banner and table decorations set the winner's circle scene. Dangling swirl decorations make it feel like celebratory confetti is falling from the ceiling. Taking your decorations to the winner's circle is easy with this decorating kit.