Holiday Dipped Cookies Idea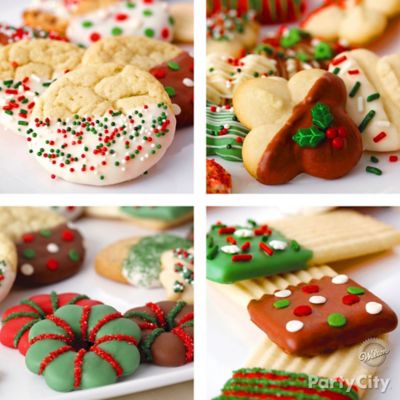 Christmas = cookie time!
Go all out with an array of interesting homemade and store-bought cookies. You can dip cookies in a melting pot or chocolate fountain, and drizzle them with colorful melted candy and decorative sprinkles. Before the chocolate hardens, add a dusting of sprinkles or delicately draw patterns with icing and fun sparkle gel.