Hello Kitty Dress Up Gear Idea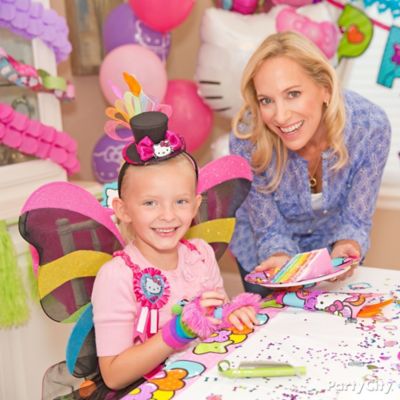 Have plenty of dress-up options for her friends!
With accessories ranging from sweet to bling and all-pink to rainbow, there truly is something for everyone. Gather necklaces, bracelets, headbands, ribbons and more, and then spread them out on platters for easy picking. Don't forget to get your camera ready!