Haunted House Skulls and Crow Idea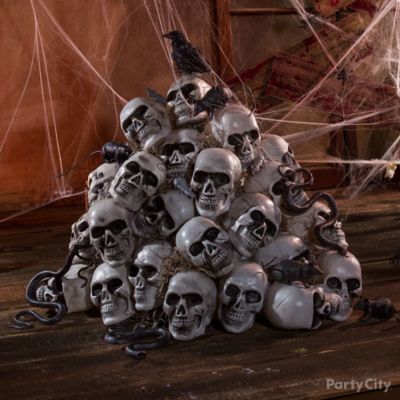 A disturbing skull pile teeming with rats and snakes!
Make a pile of skulls in a corner and it's the perfect hideout for hairy rats and slithery snakes. Place a sinister black crow perched on the top, and spread cobwebs and bloody boards on the wall behind it for a super-creepy scene!