Harry Potter Group Costume Idea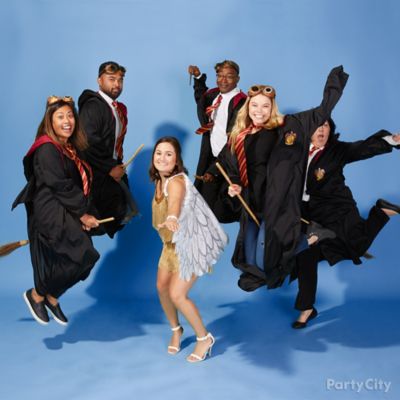 Catch the Golden Snitch!
Fill the Halloween party with magic when you and your friends pull off a Harry Potter group costume. Wizards and witches can put on their Gryffindor robes and hop on a broom for a round of Quidditch. To earn more points for your house, accessorize with ties and goggles. And for the ultimate win this Halloween, catch the Golden Snitch!