Halloween Three Hanging Porch Ghouls Idea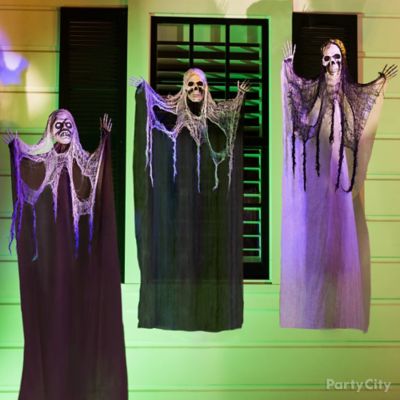 Three ghouls are better than one!
Enhance the ex-FEAR-ience with this trio of hanging ghouls! Trick-or-treaters will howl with fright when they see these spooky specters hanging from the roof. Create a spine-chilling scene with some well-placed decorations like witches, reapers and clowns - all their favorite nightmares!