Halloween Skeleton Poker Table Idea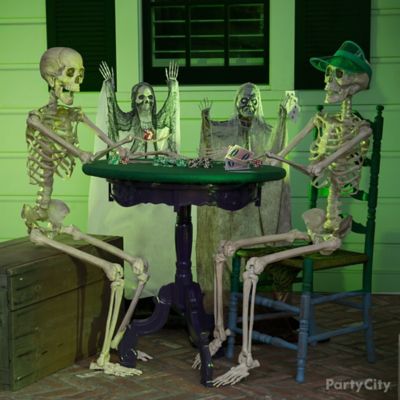 They're playing five card draw, graveyard rules!
There's no bones about it, these guys have serious poker faces! Grab a table and cover it with casino green, then set up the skeletons and ghosts so they can shuffle up and deal! At least you know they're not hiding any aces up their sleeves!