Halloween Skeleton & Coffin Idea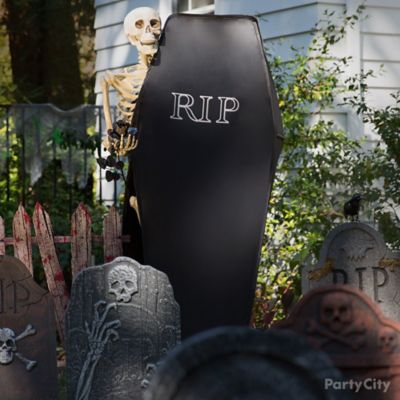 He rose for a de-coffin-ated party!
Add a humerus detail to your Halloween cemetery with a life-sized skeleton, a rose and a pop-up coffin, and prop them up behind a few rows of tombstones. The empty coffin gives a new meaning to "All Hollows Eve"!