Halloween Skeleton and Bike Idea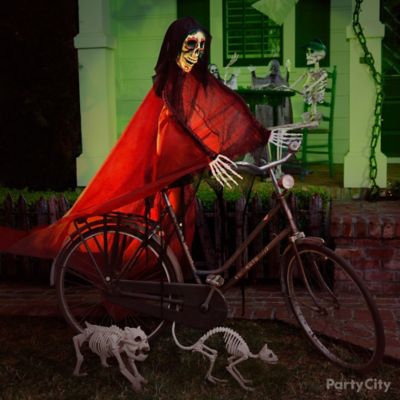 Take a midnight ride with a bony babe!
This eerie bicyclist is out for an after-dark bicycle ride with her skeletal pets in tow! Arrange a hanging skeleton prop with an everyday item like a bicycle for a hilariously haunting scene. A bony hellhound and fraidy cat posed in a chase will stir up giggles from everyone who sets their eyes on this freaky (and funny) scene. Don't forget the bloody picket fence for a spookily domestic look!