Halloween Light Up Clown Sign DIY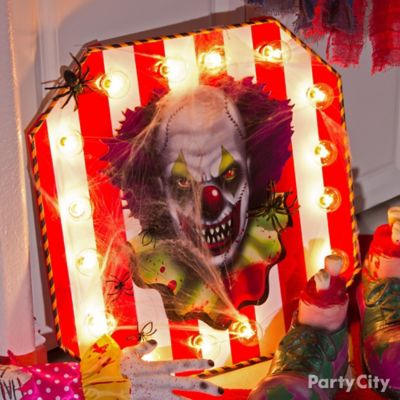 DIY a madcap marquee!
Create a carnival atmosphere with a DIY clown marquee made of poster board, red and white duck tape, clear globe string lights and a creepy clown cutout. Cut the poster board into an octagon shape and make circus stripes with red and white duck tape. Remove the globes from the lights in order to poke through the foam board, then reattach them and hot-glue the lights in place. Attach the clown face to the center with spiders, cobwebs and a border of twisted-stripe paper straws – carnival chic!