Halloween Creepy Carnival Entrance Sign Idea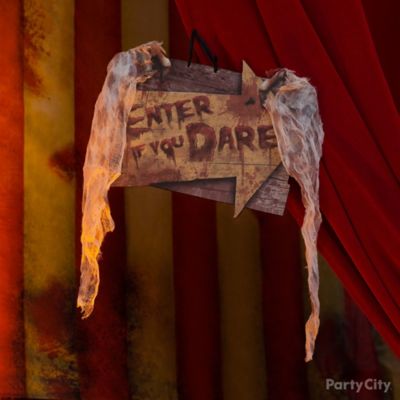 This way to a bloody-good show!
Hint to a gory show with an "Enter If You Dare" sign at the "tent entrance." Create this faux tent flap using a room roll for the stripes and a red fabric table cover for the curtain, and then hang the bloody sign for all to see. When the lights go down the really frightful fun can begin!